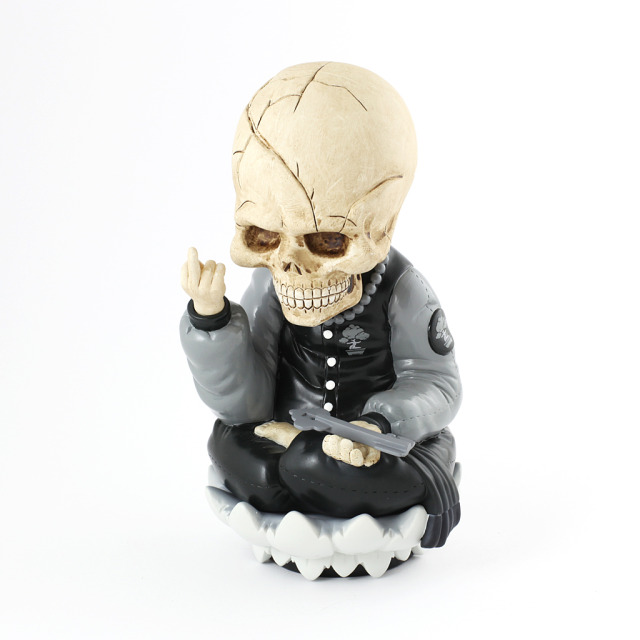 This neat figure just came into the shop. Don't miss it since it's limited to only 50 pieces.
Part of the Urban Oriental series, Hell Lotus reflects upon the play of local religious beliefs with a touch of urbanity – merging what Singapore is all about, an amalgamation of deeply rooted religious beliefs, along with the modern fast paced society. Collaborating with one of the finest urban artist in Singapore, Clogtwo teamed up with Mighty Jaxx to produce our first art figure, the Hell Lotus.
Art figure comes in a premium box with interchangeable parts, authenticity card, special code for future releases of  interchangeable parts compatible with Hell Lotus, custom art print, sticker and badge, all packed in a wax sealed envelope.