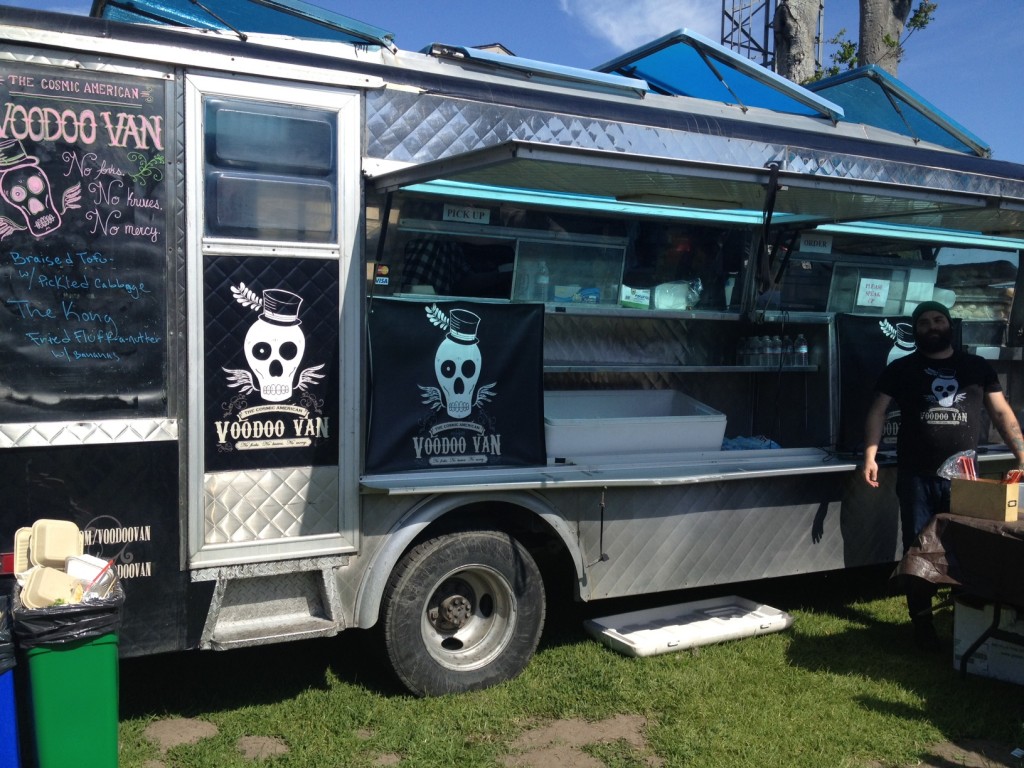 YES!!!!!!!!!!! Off the grid is coming to North Beach! No longer will we have to trudge to Fort Mason! Our time has come! WOOOOOOOOO!
Roaming food truck market Off The Grid continues to expand ambitiously, with the latest weekly event set to debut in North Beach. This first foray into the neighborhood will be held at the Joe DiMaggio Playgroundevery Wednesday from 5-9 p.m. beginning on October 24.

…Each week will feature live music and a changing array of eight food trucks. The starting lineup includes Cookie Time, Sanguchon (Peruvian), Municher (German), Cheese Gone Wild, Kinder's BBQ, Pacific Puffs (cream puffs), Kasa Indian, and Little Green Cyclo (Vietnamese).

Off The Grid's biggest weekly shebang, held at Fort Mason on Friday evenings, tends to hibernate between late November and March, but this crew is definitely not sleeping.