Our June art show show is almost here!
Double Punch Gallery Presents
EVER FOREVER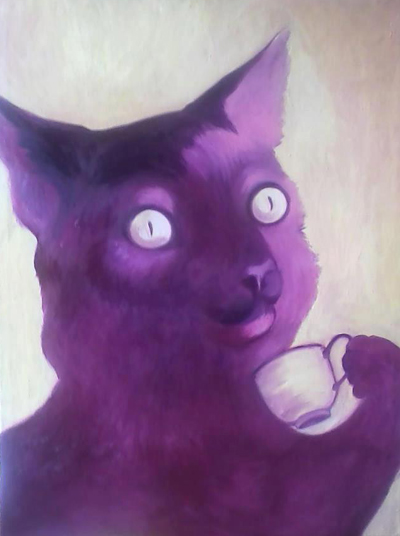 new works by
Lois Wang
Alice Koswara
Adrianna Bamber
Eve Shing
Opening Reception Friday June 8th 7PM till LATE
Show runs from June 8th to July 30th
Arists will be in attendance and refreshments will be served.
Adrianna Bamber is an Ukrainian-American fine artist, illustrator and designer. She has two fancy art degrees but has been creating, drawing and painting characters long before her student loans existed. She was raised on the East Coast but has been "out West" since 2001. She makes all her art in a tiny studio in the Mission and likes sweets, biking and magic ponies. Enjoy!
Lois Wang, a dreamer, cat lover. Her hobby is making small drawing and art crafting to flavor her daily life. With the media watercolor, gouache and acrylic for her illustration, she loves to create the sensation of the warmth with bright color along with her perky whimsical style. Hopefully her illustration could bring lots of joy and energy to the people who come and see her works.
Alice Koswara is a graphic designer and contemporary artist living in San Francisco with her husband Eric Broers and their two cats. She graduated from the Academy of Art University with a BFA in Graphic Design in 2001. She paints delicate ladies, aliens and animals. She draws inspiration from her collections of vintage ephemera, old movies, period fashion and vintage pinup girl posters. She works mostly with acrylic, ink and gouache on wood and paper.
Eve Shing is a Bay Area artist who developed an interest in Impressionism and Post-Impressionism: everyday life in a riot of color, depicted in expressive brushstrokes that capture vigour and vitality. In her own work, she likes to paint faces and characters that seem familiar, though somehow they always come out stranger by far.
Artist links