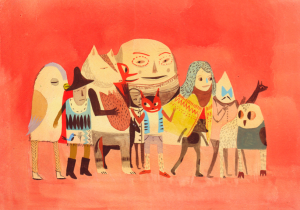 Our new exhibition in the upstairs gallery opens November 5th!
ALL IN ALL will feature new work by Bwana Spoons, Ryan Bubnis,Timothy Karpinski, Scuba, Amy Ruppel, and William Emmert.
The show will run through December 4th with an OPENING RECEPTION Saturday November 5th from 7pm till 11pm.
With a line up like this, expect a big-bold- bright character filled exhibition featuring a selection of the most promising artists Portland and San Francisco has to offer.
To be added to the preview list please email store@doublepunch.com
See you November 5th!