We begin our preview for the upcoming We Love Webcomics Show starting August 6 at double punch.
First up is the talented Sarah Sobole, the creator of Doctor Cat.  Every friday, she fills our lives with the adventures of Doctor Cat and its feline friends.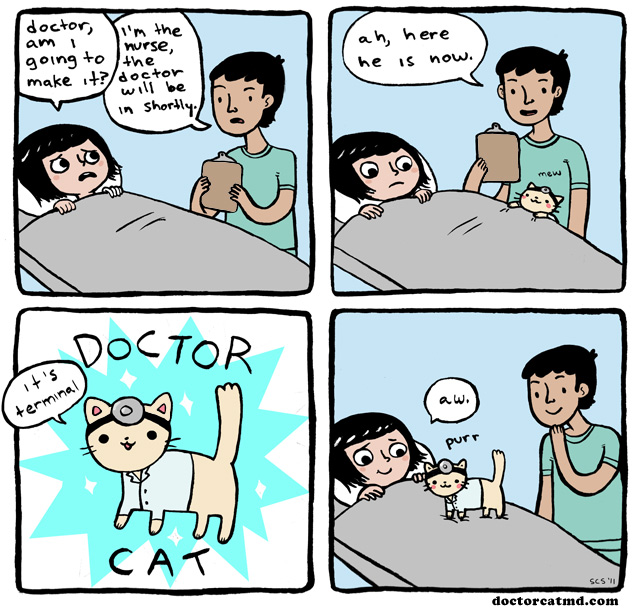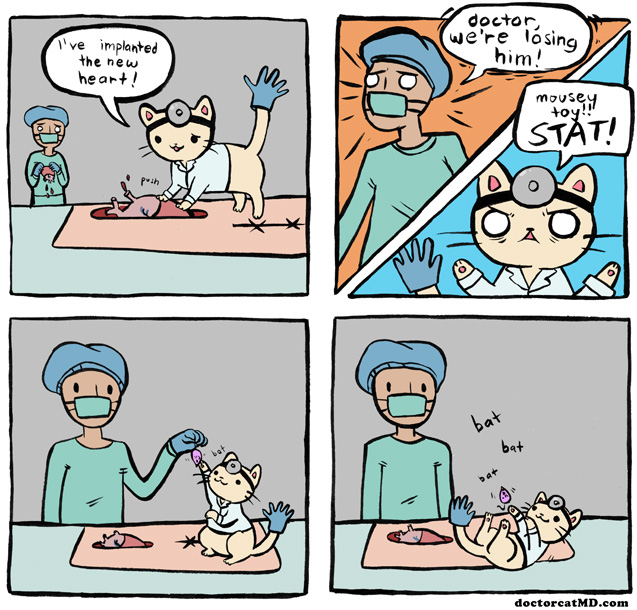 Check back for more updates of the We Love Webcomics Art Show. If you are interested in being part of our preview list, please contact us at store@doublepunch.com
Come back for more upcoming previews of the artists.